Technical Data:
Material:High-quality polyethylene water tank
Dimensions:550mm X 370mm X 260mm
Total volume:35L (9 gallons)
Flow:Lasts for more than 15 minutes
Application place:Used in pharmaceutical, medical, chemical, petrochemical, electronics, metallurgy, machinery, education and scientific research institutions, etc.
Original Water: Drinking water or saline, and pay attention to quality guarantee period
Using Environment: Places where has no water supply.
Standard: ANSI Z358.1-2014 standard
Portable eyewash is small and light, with gravity water su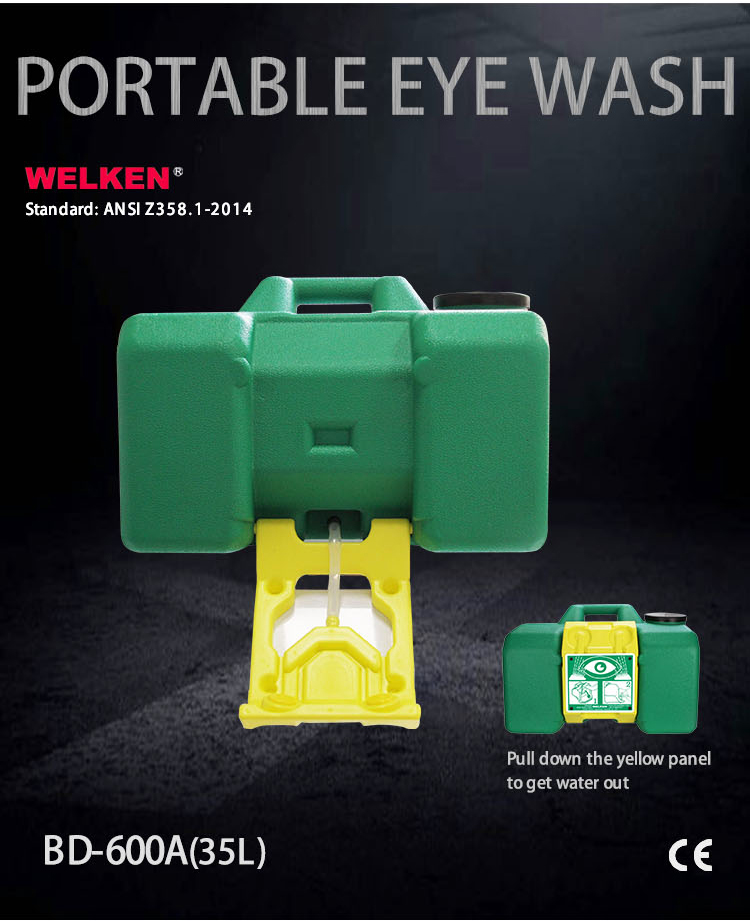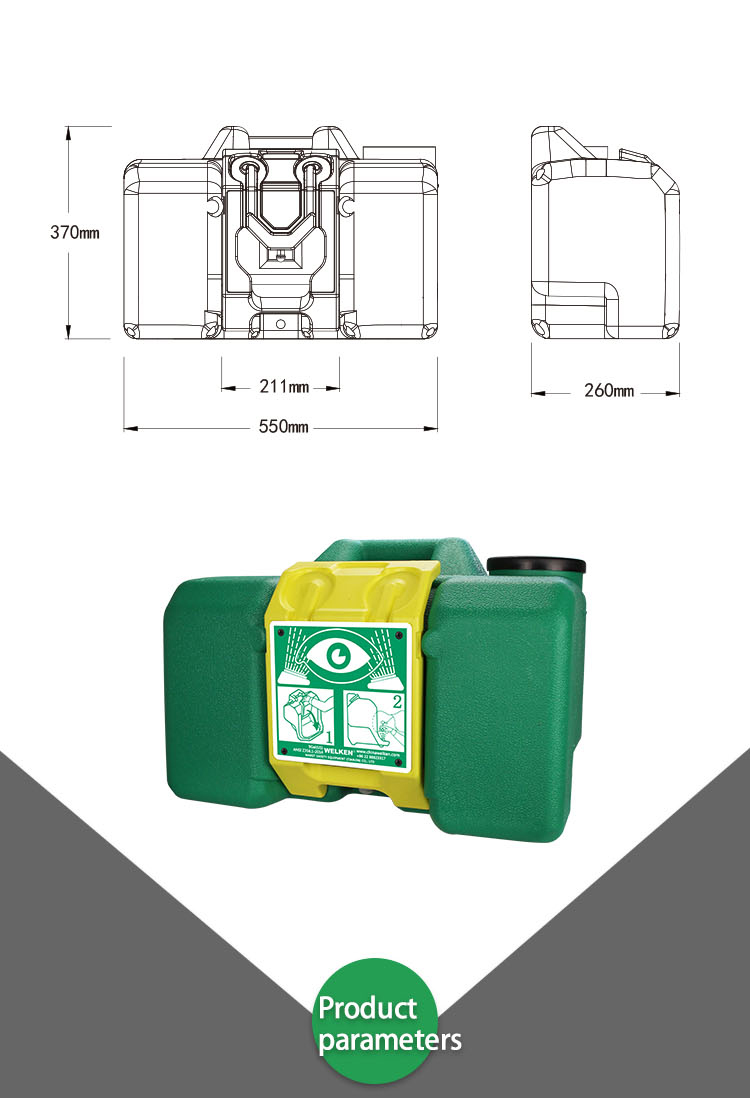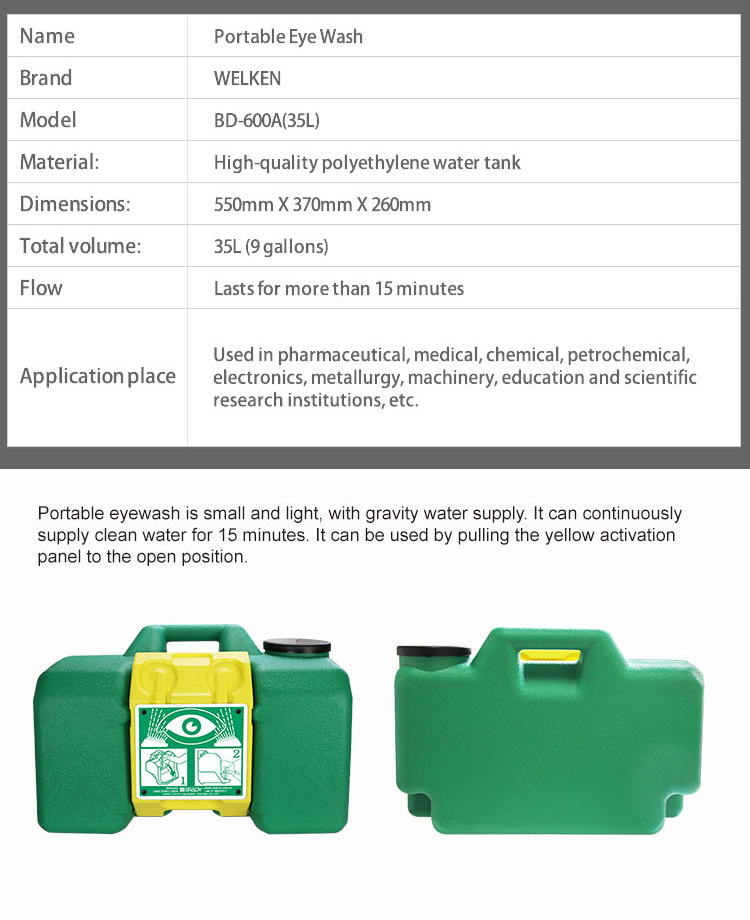 pply. It can continuously supply clean water for 15 minutes. It can be used by pulling the yellow activation panel to the open position.